ТЕХНОМАНИЯ - https://texnomaniya.ru/science-news
14 April 2022
CARBON NANOTUBES ARE THE BASIS OF A NEW BULLETPROOF MATERIAL SUPERIOR IN PARAMETERS TO KEVLAR AND EVERYTHING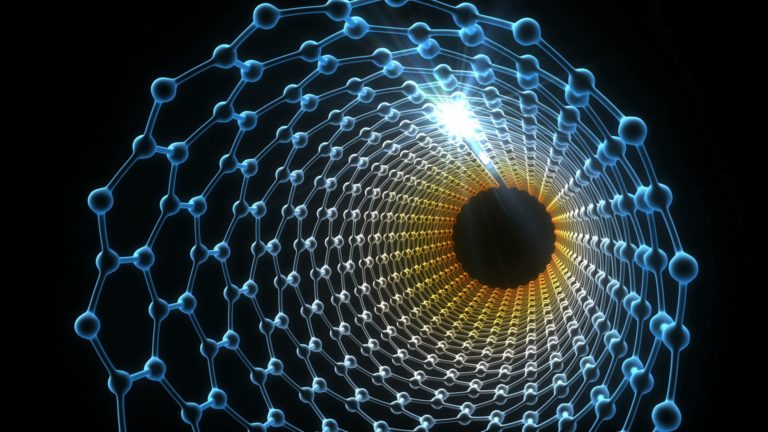 Very often, weight is the price that has to pay for an increase in the efficiency of bulletproof materials used to create individual means of protection. But researchers from the University of Wisconsin in Madison managed to create a new type of ultralight material, which is a "mat" woven from nanofibers. Moreover, during the operation of this material, certain chemical processes are involved, which makes it more efficient than traditional kevlar and steel.
27 January 2022
THE FIRST OF ITS KIND TOPOLOGICAL ACOUSTIC TRANSISTOR IS CREATED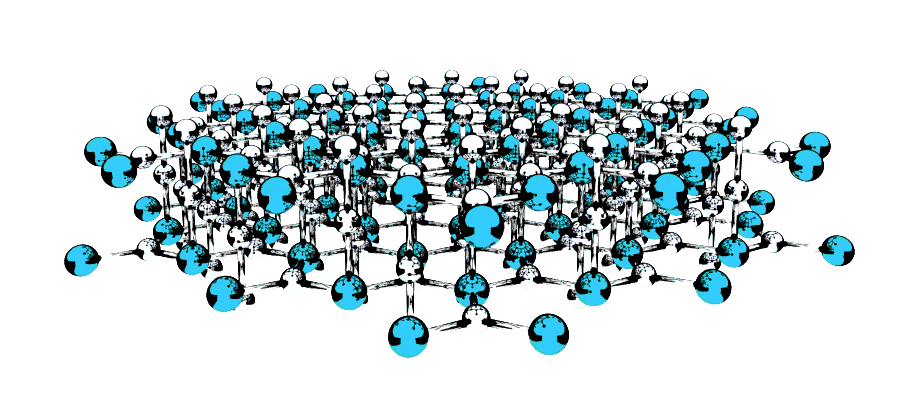 There are so-called topological materials in the world, inside which electrons move only along the surface or along the edges of the material with practically no loss of energy. These materials are considered extremely promising for the creation of next-generation electronics, highly efficient and small-sized. But while there is still one problem that scientists have not been able to overcome, transistors based on topological materials cannot be turned on or off without dissipating electrons, and therefore without energy loss.
14 February 2022
LIGHTNING CAUGHT CREATING RADIOACTIVE ISOTOPES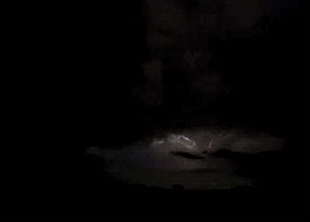 Japanese physicists have for the first time observed "alive" the birth of radioactive isotopes predicted by theorists during a lightning strike. The article was published in the journal Nature. Lightning is a natural particle accelerator. Avalanches of relativistic runaway electrons that develop in electric fields in thunderclouds,...
14 February 2022
SOURCE OF ANTIMATTER FOUND IN ATMOSPHERE

Japanese scientists have discovered that lightning discharges in the Earth's atmosphere lead to the birth of positrons - the antiparticles of electrons. The study was published in the journal Nature, according to a press release from Kyoto University posted on the EurekAlert! website. During the observations, scientists discovered three different types of gamma-ray bursts,..
14 February 2022
PHYSICISTS TURN BACK TIME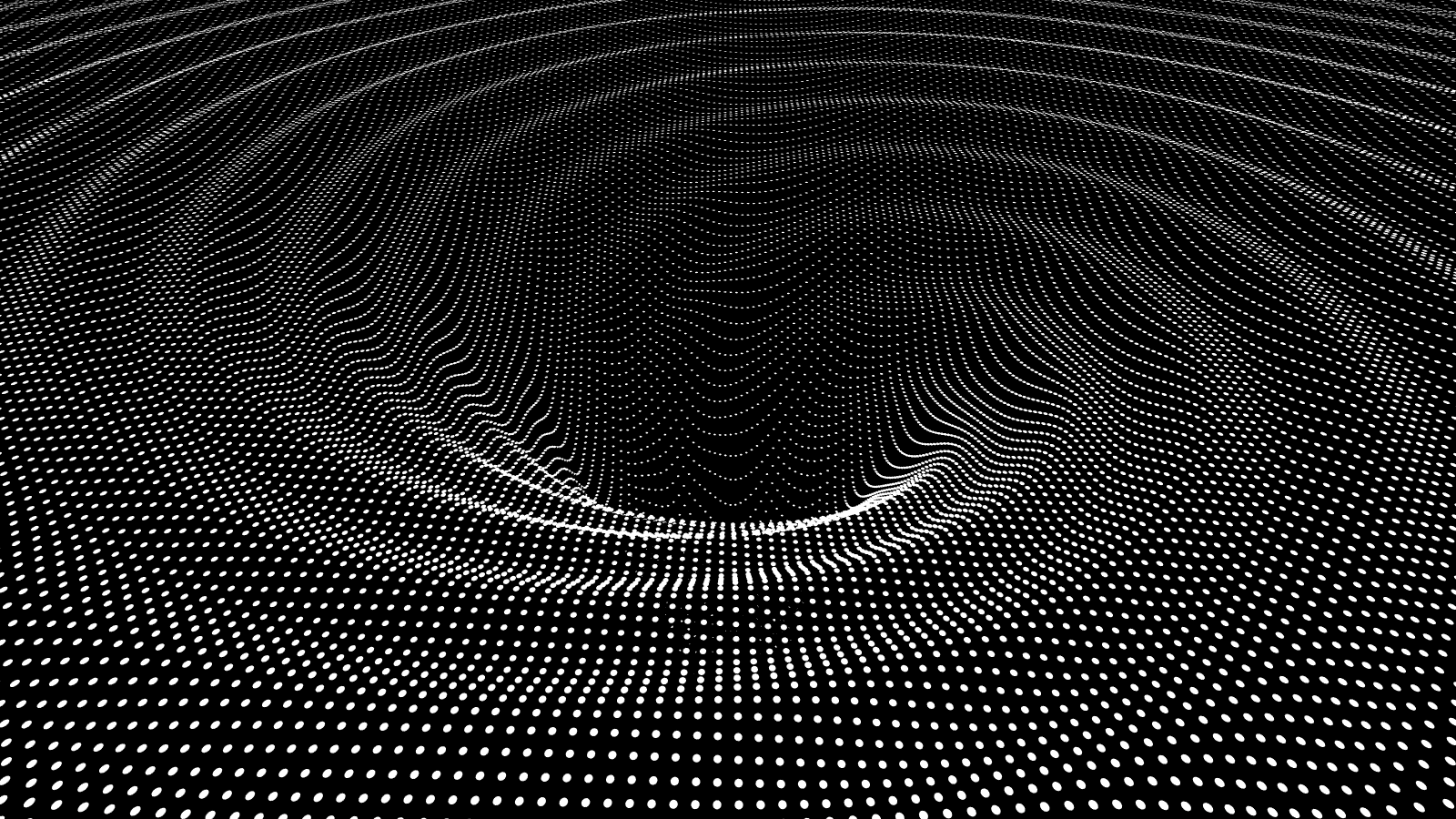 An international team of physicists has succeeded in reversing the passage of time for a pair of interconnected particles. The researchers proved that for quantum-interconnected qubits (quantum bits), the second law of thermodynamics is spontaneously violated, according to which in isolated systems all processes go only in the direction of increasing...

26 Sentyabr 2021
AMEA-nın FİZİKA İNSTİTUTUNDA VƏTƏN MÜHARİBƏSİ ŞƏHİDLƏRİNİN XATİRƏSİ ANILIB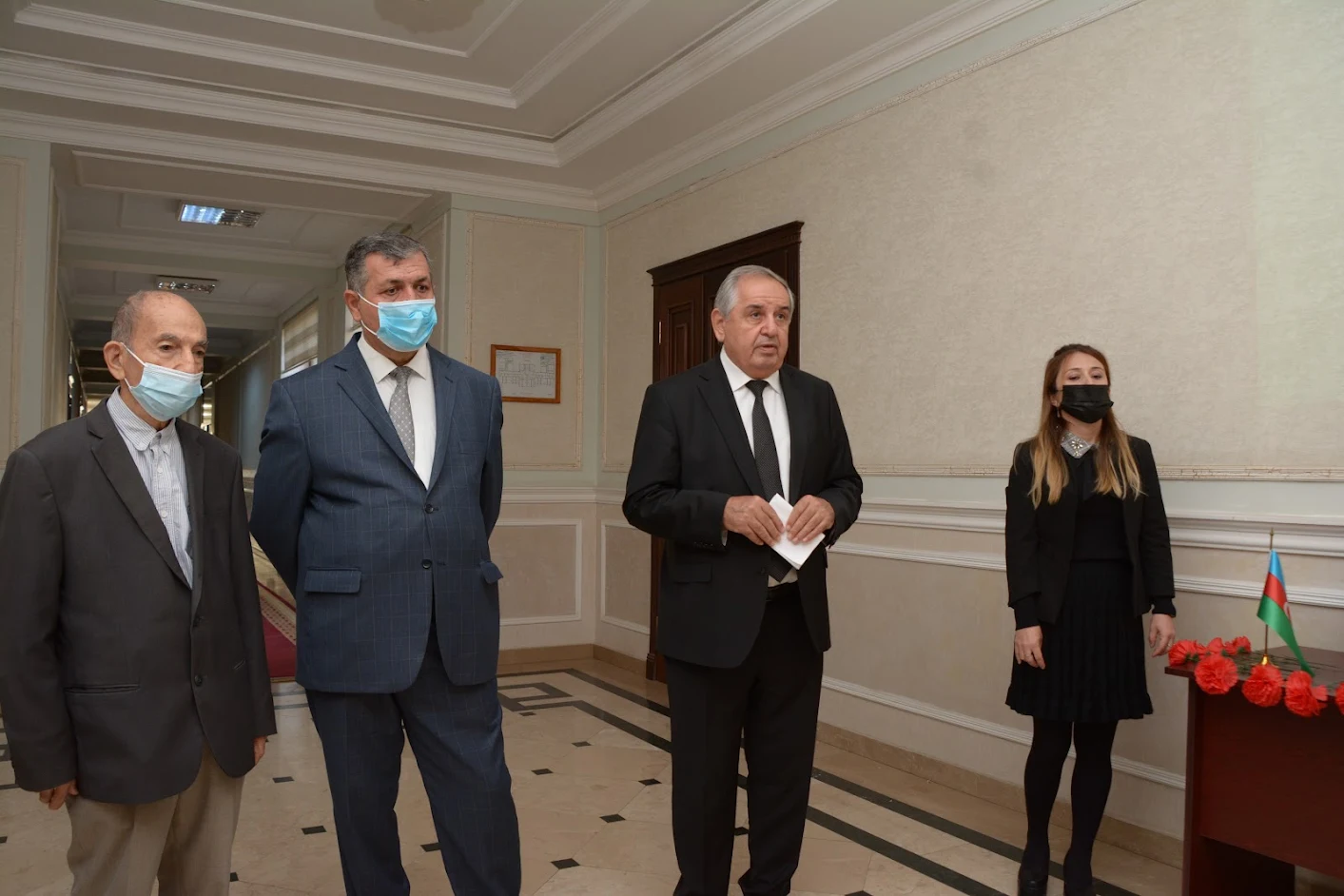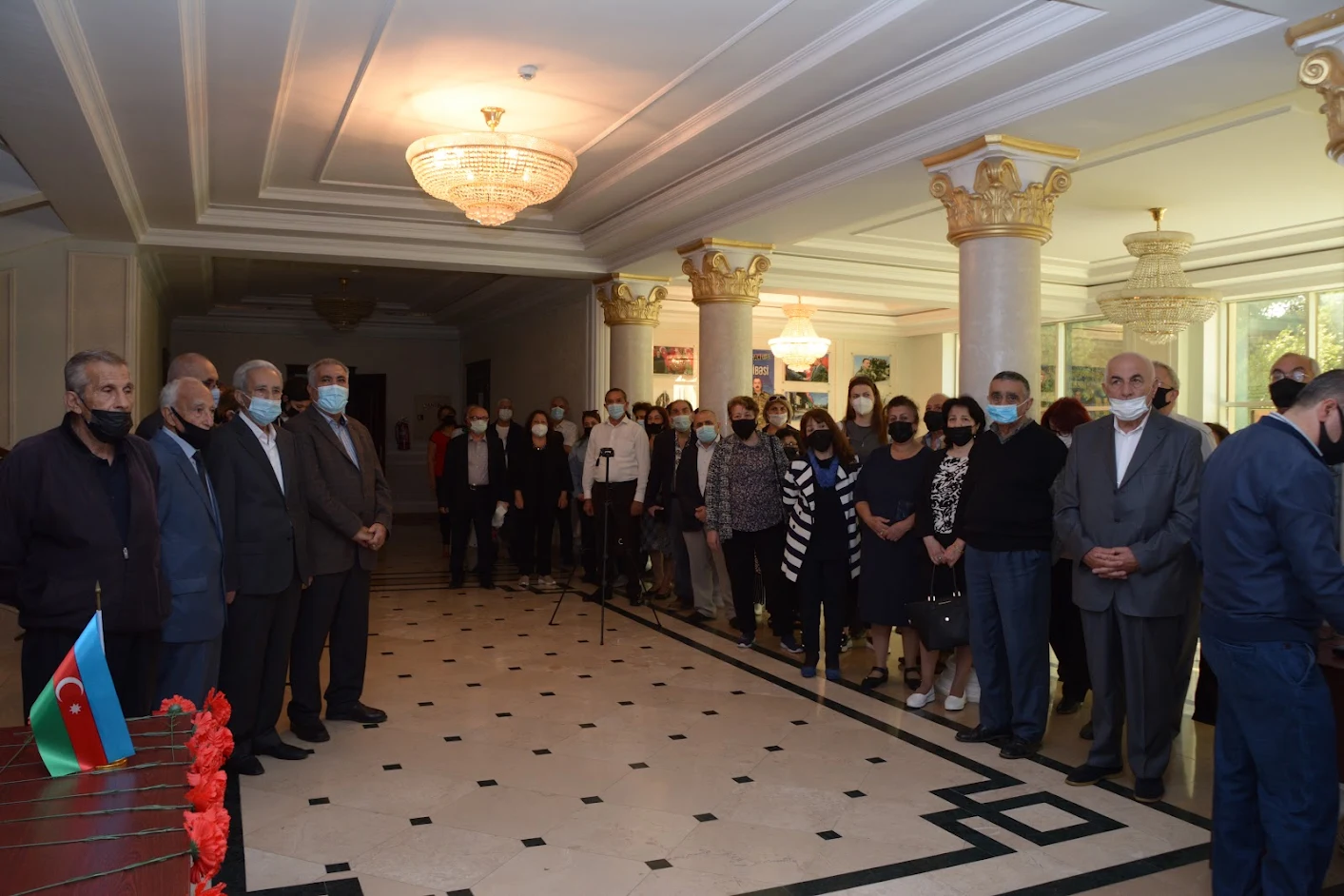 Bu gün Azərbaycan Milli Elmlər Akademiyasının Fizika İnstitutunda Vətən müharibəsi şəhidlərinin xatirəsinə həsr olunmuş tədbir keçirilib. Tədbir çərçivəsində Fizika İnstitutunda Anım Gününə həsr edilmiş stend nümayiş olunub. Azərbaycan Respublikasının Dövlət himni ilə başlayan yığıncağı AMEA-nın akademik-katibi, institutun baş direktoru, akademik Arif Həşimov açaraq Azərbaycan xalqının bu haqq savaşında cənab Prezident İlham Əliyevin ətrafında sıx birləşdiyini söyləyib. Qeyd edib ki, məhz Prezident İlham Əliyevin Ali Baş Komandanlığı, müəyyənləşdirdiyi strategiya və taktika ilə ordumuz tərəfindən torpaqlarımız düşmən işğalından azad olundu. Akademik Arif Həşimov şəhidlərimizin qanı bahasına qazandığımız qələbəni gələcək nəsillərə ötürməyin hər kəsin vətəndaşlıq borcu olduğunu vurğulayıb. Baş direktor, həmçinin Fizika İnstitutunda şəhidlərin xatirəsini əbədiləşdirmək üçün görülən işlərdən də bəhs edib. Diqqətə çatdırıb ki, bu istiqamətdə atılan addımlardan biri müəssisənin əməkdaşı, fizika üzrə fəlsəfə doktoru Suma Hüseynovanın şəhidlərimizə həsr olunmuş "Fatehlər" kitabının nəşr edilməsidir. Daha sonra A.Həşimov kitabın müəllifi Suma Hüseynovaya söz verib. Suma Hüseynova çıxışında 27 sentyabr tarixinin həm kədərli, həm də qürurlu gün olduğunu, Azərbaycanın bütün bölgələrindən olan vətənpərvər oğullarının yeganə amalının ölkəmizin ərazi bütövlüyünün bərpası olduğunu və bu yolda canlarından keçdiklərini söyləyib. Tədbir Suma Hüseynovanın hazırladığı təqdimatla davam edib. İnstitutun Həmkarlar İttifaqının sədri Sitarə Bağırova isə qeyd edib ki, bu gün Qarabağın azad olunmasına görə şəhidlərimizə, qəhrəman oğullarımıza borcluyuq. Daha sonra Azərbaycan Respublikasının Prezidenti, Müzəffər Ali Baş Komandan cənab İlham Əliyevin "Azərbaycan Respublikasında Anım Gününün təsis edilməsi haqqında" 2 dekabr 2020-ci il tarixli Sərəncamına əsasən, Azərbaycan Respublikasının ərazi bütövlüyü yolunda canını qurban vermiş Vətən müharibəsi şəhidlərinin əziz xatirəsi saat 12:00-da bir dəqiqəlik sükutla yad olunub. Sonra Fizika İnstitutunun rəhbərliyi və kollektivi İkinci Şəhidlər xiyabanını ziyarət edərək torpaqlarımızın azadlığı uğrunda şəhid olan qəhrəmanlarımızın əziz xatirəsini dərin ehtiramla yad ediblər.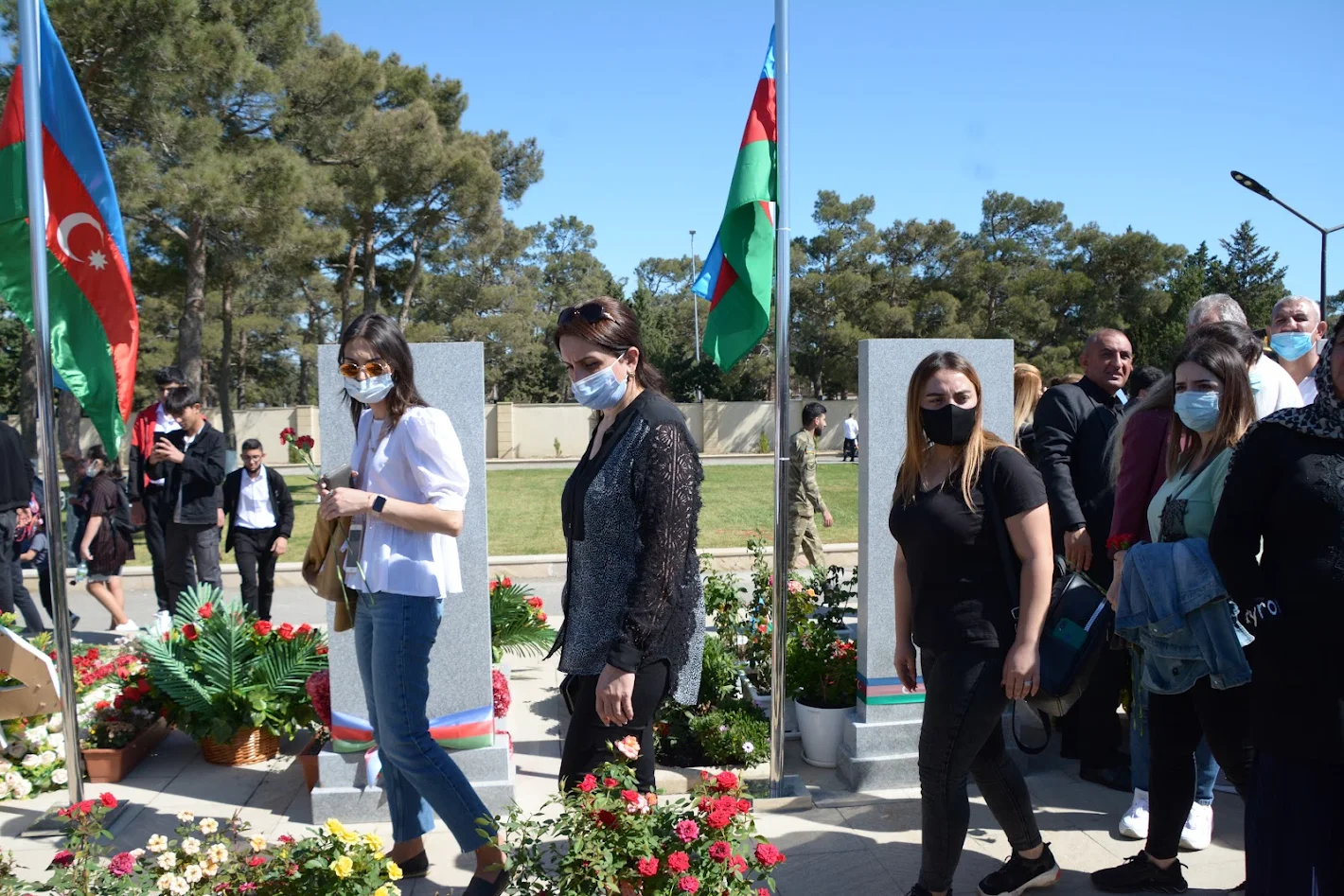 © Bütün hüquqlar qorunur. Xəbərlərdən istifadə edərkən www.science.gov.az saytına istinad zəruridir.

15 September 2021
PRACTICAL TRAINING OF STUDENTS OF PHYSICAL FACULTY OF THE BAKU BRANCH OF M.V. LOMONOSOV MOSCOW STATE UNIVERSITY AT THE INSTITUTE OF PHYSICS OF THE NATIONAL ACADEMY OF SCIENCES OF AZERBAIJAN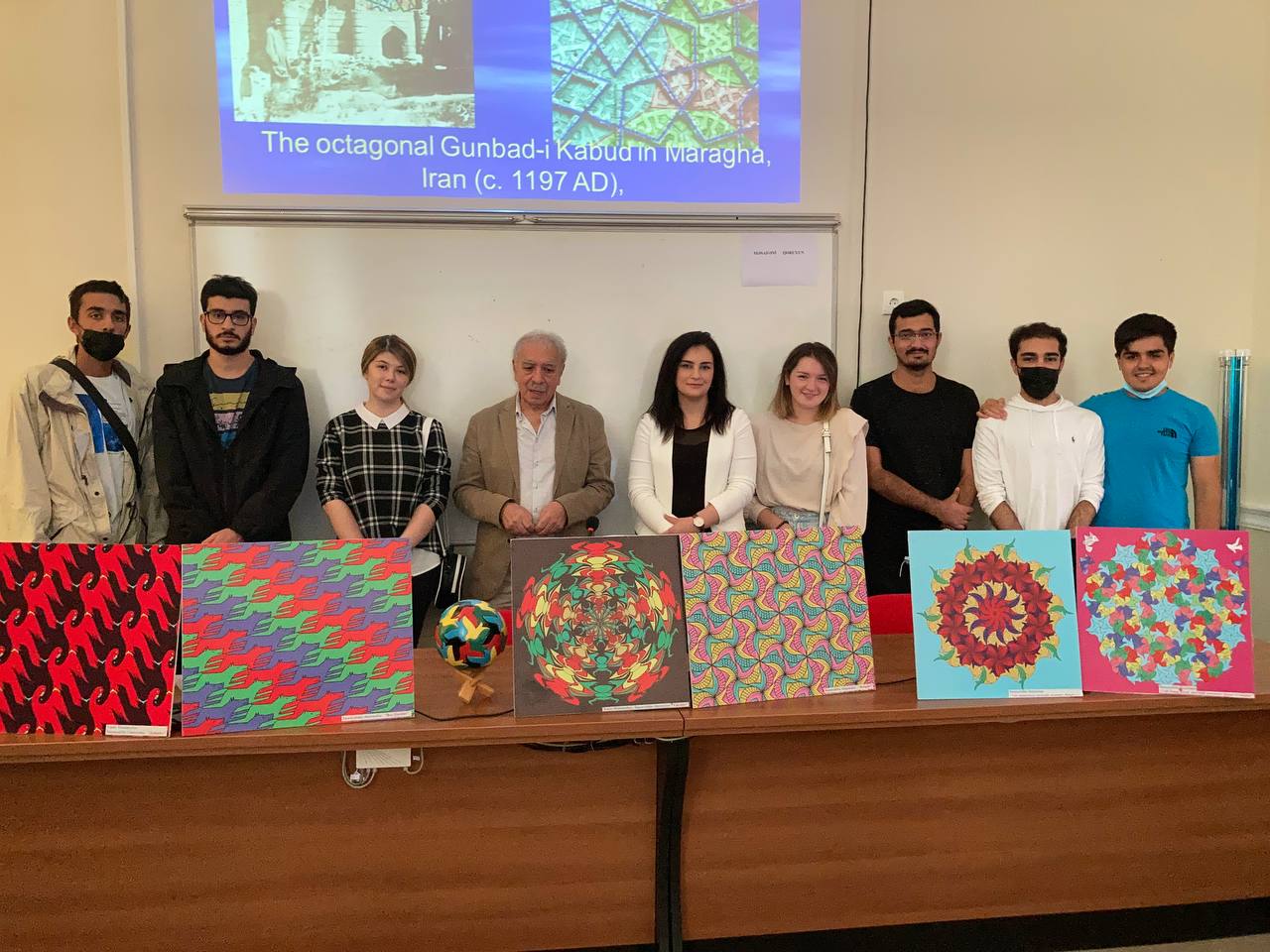 Practice is one of the most important components of the professional training of any specialist, when the main goal is not just the assimilation of "ready-made knowledge" proposed by the teacher, but their actual application in conditions of real problems. The practice allows the student to try his hand at the chosen profession, helps in acquiring the skills of analyzing a variety of information and determining the scope of future scientific interests. All of this becomes especially critical as graduation approaches. From August 27 to September 10, third-year students of the physics department of the branch of Moscow State University named after M.V. Lomonosov in Baku had the opportunity to undergo an industrial practice at the Institute of Physics of ANAS.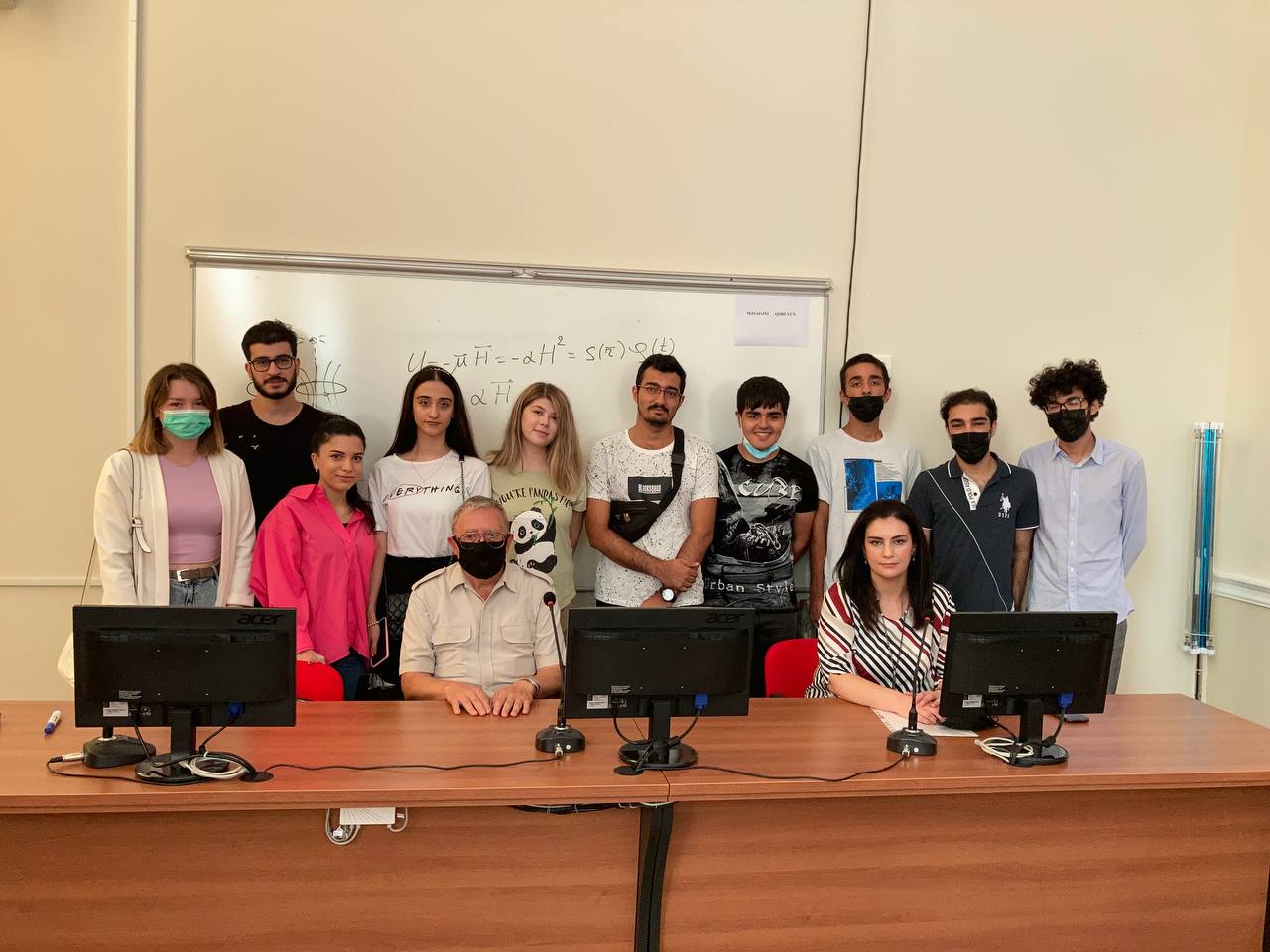 First, the trainees under the leadership of the candidate of physical and mathematical sciences, the head of the department of scientific and technical information and patent affairs Hasan Askerov got acquainted with the history of the Institute of Physics of ANAS, listened to a lecture about outstanding scientists who worked within its walls. Further, during practical classes in various laboratories of the Institute, students were able to demonstrate and develop their theoretical training received in the classroom at the Branch. So, in the laboratory "Physics of cosmic ray sources" the mentor of future specialists was the corresponding member of ANAS, doctor of physical and mathematical sciences, professor Veli Huseynov; in the laboratory "Physics of nano- and active composites" - Doctor of Physical and Mathematical Sciences, Associate Professor Takhir Ibragimov; in the laboratory "Physics of Lasers" - Doctor of Physical and Mathematical Sciences, Associate Professor Azad Izmailov. In the laboratory "Materials Science" trainees under the scientific supervision of Doctor of Physical and Mathematical Sciences, Professor Arzu Najafov took part in the work on the topic "Methods of obtaining and measuring the properties of crystalline materials", and in the laboratory "Thin-layer structures" under the guidance of Doctor of Physical and Mathematical Sciences Ayaz Bayramov - on the topic "Methods for obtaining and studying the properties of thin-film structures".
In the laboratories "Spectroscopic ellipsometry" and "Physics of nanocrystals" practical exercises on the topics "Interaction of electromagnetic radiation with matter" and "Raman scattering of light" were conducted by Academician of ANAS Nazim Mammadov and Doctor of Physical and Mathematical Sciences, Professor Zakir Jahangirli. In the laboratory "Crystallography" students received practical skills on the topic "Study of crystals by X-ray diffraction" under the supervision of Doctor of Physical and Mathematical Sciences, Professor Imametdin Amiraslanov. The chairman of the national group at the Joint Institute for Nuclear Research (JINR) in Dubna, Nazim Huseynov, introduced the students to the research work carried out at JINR by the national group. The head of the practice was the candidate of physical and mathematical sciences, senior researcher of the Institute of Physics Sevinj Atayeva.
The students thanked their mentors for gaining new practical knowledge, which will certainly help them in their further studies. The opportunity to take part in research ourselves, to observe the work of leading scientists in the field of physical science in Azerbaijan, is the most important experience, which, first of all, will have an impact on the further, and, as we are sure, successful, employment of future specialists.